The Number One Real Estate Buyers in Perth
If you are looking for the best real estate buyers agent in Perth your search should ideally end at Ando Real Estate. That's because we are home to some of the best and the most qualified property buyer agents who would use all their acumen and expertise to help out you buy real estate properties.
The mainstay of our success has been the expertise of our real estate agents. Our team consists of property buyer agents, who have years of experience under their belt. They would use all their knowledge and skills to take into account the present market dynamics and help you accordingly.
Unlike the traditional buyers advocates, our experts would not only put emphasis on sourcing and securing great property deals, but on creating customised, value added strategies, which will help our clients in optimising their investment, vis-a-vis the present market conditions.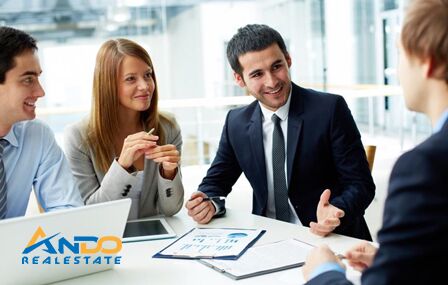 Trusted Property Buyers Agent Perth
At Ando Real Estate we work with a diverse range of clients – right from the first-time buyers, to people purchasing their family dwellings through seasoned investors. When you get in touch with us, our trusted property buyers agents in Perth will take into account your bespoke needs and compulsions. We will gain a thorough understanding of your custom circumstances, budget, personal or business aspirations, depending upon whether you are purchasing a domestic or a commercial property.
With such a structured approach, our property buying agents in Perth will come up with a solution that will justify your investment and trust in us to the fullest.
What makes our real estate buyers agents in Perth so trustworthy?
Our team of real estate buyers agents in Perth are trained to meet the residential as well as domestic property needs with equal acumen.
The services that we offer includes unparalleled expertise in the real estate industry, with services that include:
Finding and acquiring property
Planning and checking of Property
Acquisition of property
Negotiations
Review of portfolio
General Consultations
Providing strategic advice to clients
Tenant representation
Depreciation of tax for the investors
Thus you see, at
Ando Real Estate
, we come up with one stop solutions for those looking forward to buying real estate properties.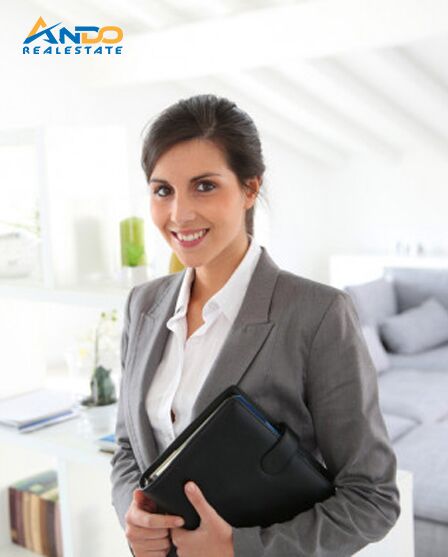 Get in touch with us
Thus, if you are planning to purchase a property, call us to know further about us and some invaluable advice and guidance. You can also get a free online quote .
FAQ
Can I get a list of region-specific properties?

Of course, you can. You can find many of them listed on our homepage. But if you want more specific results, you will need to get in touch with us.

Do you provide assistance with property visits before buying?

Yes, if you have chosen a property and would like to visit it, we will arrange a tour and provide you with the details on the spot.

How can I get all the details before buying a property?

Before you buy any property, we will provide you with each and every detail including building inspection reports, permits, etc.

Do you prepare paperwork to make the buying process easier?

Yes, at Ando Realestate, we prepare paperwork for our clients. So, you need not worry about this. We will take care of everything to save your time.

How can I buy the property that I have selected?

If, after the on-site visit, you are impressed with the property and want to buy the same, you should give us a call and we will initiate the process stepwise.

Can you tell me a bit about the costs associated with the property purchase process?

This depends on the type of property that you are buying. In general, you will need to deposit an amount of the overall cost, stamp duty, insurance, etc. To know more about them in detail, you should get in touch with us.

Can you recommend a good property?

Surely. Just get in touch with us and tell us your needs. Based on your preferences we will recommend you the best one.